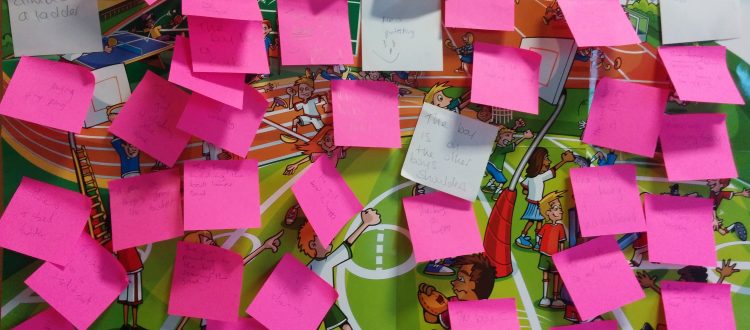 Cover it up for Cambridge English: Movers Reading and Writing Part 6!
Recently, at a training session, I tried out an idea I had for preparing for the new Part 6 writing task in Cambridge English: Movers. From 2018, in this part of the Movers Reading and Writing Paper, candidates have to complete two sentences, answer two questions and write two sentences of their own about a scene picture.
You can download sample papers for the 2018 Movers here.
I took along 2 large posters showing lots of actions. Unfortunately, I haven't been able to find the posters I used that day online. They have been around for several years, so hopefully, you might have a paper copy to use. There are, though, some great pictures to use on the Cambridge Assessment English website. You can find the Movers ones here: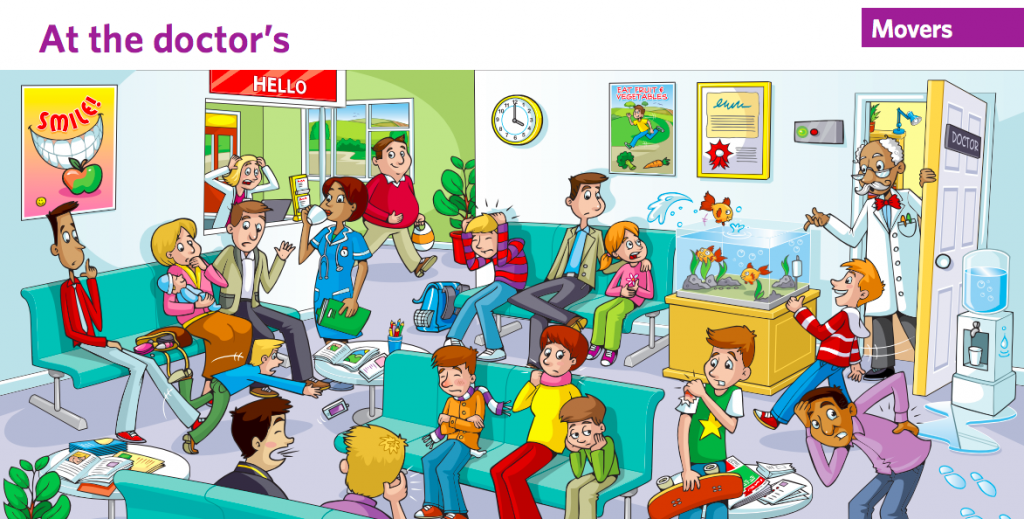 And I took along packs of post-its. I gave the teachers at the session the post-its and stuck both posters on a wall in the corridor.
Teachers took a pen or pencil and had to write sentences about the picture and stick them over the person or thing the sentence described. The object was to cover the poster with sentences about it.
I then asked them to look at each others' posters and sentences and choose the one they liked the most. Here's a sample sentence.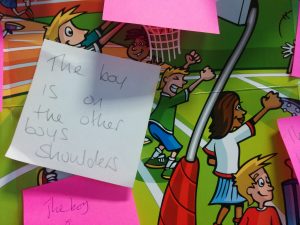 A firm believer in recycling, I would suggest that you keep the sentences and in a later class, ask them to read the sentences and stick them over the posters again.
* You could also do some correction work on mistakes that students have made but the object of the activity is to encourage them to be creative and to use a wide variety of lexis and structures.
I hope you use the activity and enjoy it. If you do, please share photos of the results!