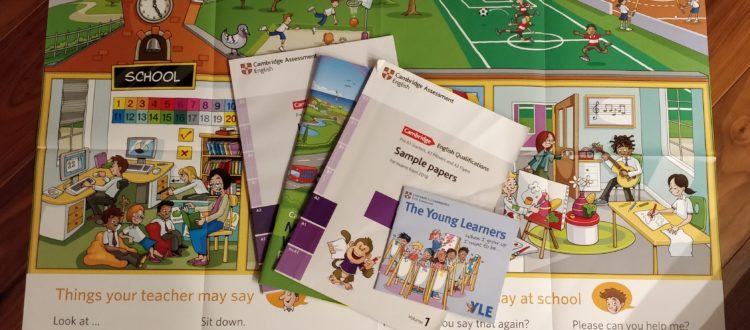 Resources for the Cambridge Young Learners Exams
Last year, I gave a webinar for teachers in Japan and afterwards, to write an article for the teachers there, sharing my thoughts on how  preparing for the Cambridge Young Learners Exams can help young learners on their way to learning English.
It was published in a newsletter and is available to read online here.
---
I thought I'd revisit the resources freely available from Cambridge and check the links at the same time.
There are SO MANY wonderful resources  to prepare for the Young Learners Exams, and they're brilliant resources even if you're not going to prepare for them but teach young learners.
---
First, the Thematic Wordlists for the three levels can provide a very clear idea as to how words and phrases to talk about the same topic (eg animals/clothes). This is useful for us as teachers, but also for parents and learners too, who may be wondering why they're 'doing' animals again.
---
For a quick overview of each of the tests, there are downloadable leaflets for each level: Pre-A1 Starters, A1 Movers and A2 Flyers.
---
In the Handbook for Teachers, there is lots of information, such as a breakdown of what's tested in each part of the exams and tips on how to develop listening, reading and writing and speaking skills. There is also a breakdown of the grammar that learners at each level should know and be tested on.
With the Sample Papers, of which there are two available for each level, Volume 1 which has all 3 levels and Volume 2, split into Pre-A1 Starters, A1 Movers or all three levels together, including A2 Flyers, you can practise the fun tasks, made so engaging and attractive because of the wonderful colour pictures. *You can download the audios from the link on the first page of the Sample Papers.
---
The Wordlist picture books for Pre-A1 Starters, A1 Movers and A2 Flyers are very attractive and extremely useful too. Individual learners can use them at home for self-study or in class on their individual devices. Or, if you have a screen or interactive whiteboard, you can project the pictures and activities onto the board and do whole class activities.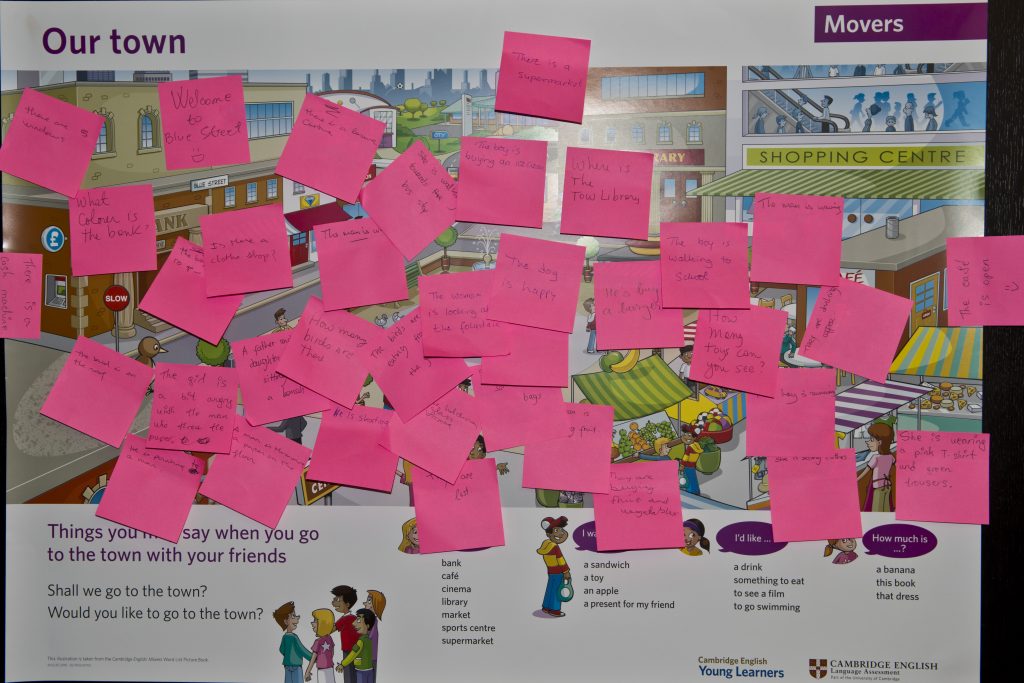 I wrote a post with some ideas for using the Movers posters a while back. You can read it here.
The pictures in these picture books are also available as posters: Pre-A1 Starters, A1 Movers and A2 Flyers.
There are lots of suggestions for using the picture books and the classroom posters in the classroom activities books for Pre-A1 Starters, A1 Movers and A2 Flyers. All free to download.
---
There are loads more resources too. Flashcards for Pre-A1 Starters, A1 Movers and A2 Flyers.
---
If your learners' parents speak English, they can do activities with their children. There's a great book with lots of suggestions, available to download here.
---
Check out other resources available here by selecting the exam you're interested in.
And, of course, there is a wonderful document for each level that you can download and use to go direct to many of the resources I mentioned, and also more, by clicking on these links below:
Pre-A1 Starters: https://www.cambridgeenglish.org/Images/645719-pre-a1-starters-exam-preparation-resources.pdf
A1 Movers: https://www.cambridgeenglish.org/Images/646184-a1-movers-exam-preparation-resources.pdf
A2 Flyers: https://www.cambridgeenglish.org/Images/646224-a2-flyers-exam-preparation-resources.pdf
---
Another wealth of resources are available to on the World of Fun website.
For Starters resources, this link should take you there.
For Movers, follow this link.
For Flyers, go here. Among the resources, you can find and download the Flyers Writing Booklet I wrote. I've also written a series of posts about the steps in the Writing Booklet. This one, for example.
---
A while back, I was asked to create some Kahoots for young learners, which have proved very popular I'm proud to say. Again, they can be played both in class as whole-class or group activities as well as on individual devices if your learners have them and learners can play them individually at home.
---
Click on the links below to see other posts about the different part of the Cambridge Young Learners Exams.
---
If you'd like to watch me talking about these levels, I've also given several webinars for Cambridge, the most recent one on Young Learners and Grammar. You can find the link in this post.
---