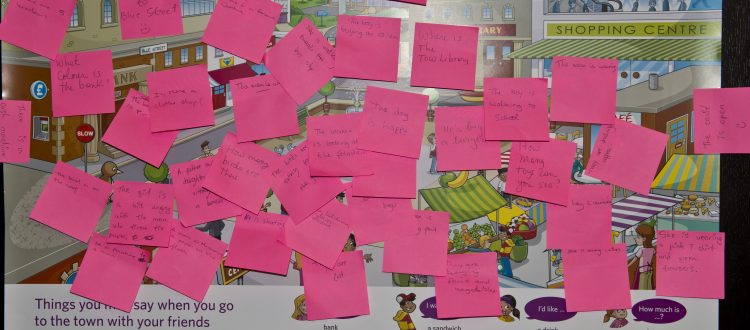 Sharing tips and ideas in A Coruña
Yesterday,  I was in A Coruña, sharing tips and ideas with a great group of teachers for the 2018 Cambridge English: Young Learners Tests and for Writing for Cambridge English: First for Schools.
I shared the poster cover-up with post-its activity that I wrote about 3 weeks ago:  Cover it up for Movers Part 6.
I stuck 11 posters around the room and give a pack of post-its to each group.  I think the teachers appreciated moving (the session was 2 hours long!!!)
and lots of sentences were generated!
And the great news was that the Centre Exam Manager had some posters to share with the participants.  Hopefully, they'll be putting this activity into practice tomorrow, Monday!
In a future post, I'll share an idea I shared with the teachers in A Coruña for Movers and Flyers Listening Part 3!