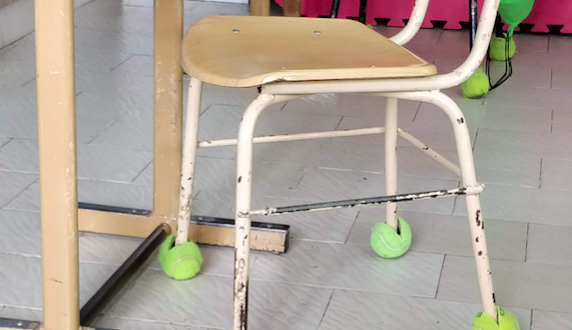 Reflections on the 2018 Starters, Movers and Flyers Tests
As I said in my previous post, I spent the month of June travelling around Cantabria (in the north of Spain, where I live), administering the Pre-A1 Starters, A1 Movers and A2 Flyers Tests for the Cambridge Assessment English Authorised Centre that I work for.
I invigilate many of the sessions and so I get to see the candidates and what they do (and don't do!)  As the Tests have changed, and in the case of Movers and Flyers, now have a new Writing task, I was a little worried that candidates might be short on time.
But, in fact, that did not turn out to be the case.  I would say that very few candidates did not finish the Reading and Writing Test.   And they all seemed to be able to do the writing tasks very competently.  Well done to the schools that prepared them!
One thing that I continued to notice was that candidates still find the Complete the Sentences task (Reading and Writing Part 5) the most challenging.  And they almost always left this Part till last (again, well done to the teachers that have told them to do that!)
I'm also a Speaking Examiner for these Tests.  The Assessment Scales for the Speaking Tests have changed.  We now give a mark out of five for each of the three areas.  Before, we used to give a mark of 1-3 for three areas for Starters and Movers and a mark of 1-3 for four areas for Flyers.
Remember, you can find the Assessment Scales for the Tests in the Handbook, available here: https://www.cambridgeenglish.org/teaching-english/resources-for-teachers/
After having trained, done my Certification and examined dozens of candidates, I can say that I am totally impressed by the new scales.  They are fair and are easy to apply.
I'm sure that you would find them very useful too, so try them out on your students if you haven't already done so!
To finish, I'm going to share a photo of a chair.  It was taken after a testing session at a school.  Isn't this a great idea to stop the chair legs from screeching across the floor?  (and it makes the classroom look so colourful too!)