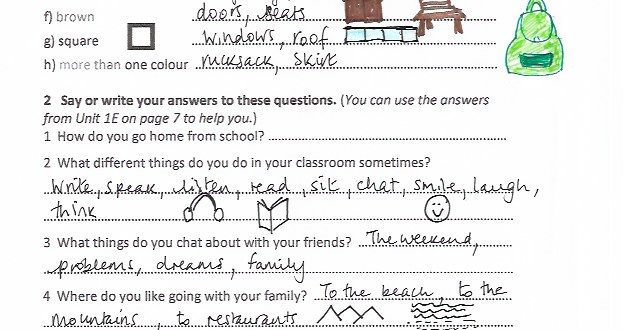 Fun for Flyers Extra Tasks
Today, I'm sharing some extra tasks for the first ten units of Fun for Flyers.
Nearly a year ago, I began sharing some extra tasks that I'd written for Fun for Movers.  I've had the tasks for Fun for Flyers in the pipeline since then, but have only just got round to checking them through and creating material for more units.  Sorry about this!  Better late than never!
Although some of the tasks (e.g. Unit 1 task 1, Unit 2 task 2) are designed for specific units, pictures, etc, many can be used as stand-alone tasks to work on A2 Flyers language, in particular, practising the speaking test personal questions that candidates may be asked at the end of their A2 Flyers speaking test.  
The worksheets are text-based.  Encourage your students to doodle and draw on them if you like!  I believe in students making things theirs.
Here's an example of what Unit 1 could look like with the answers and a few doodles added!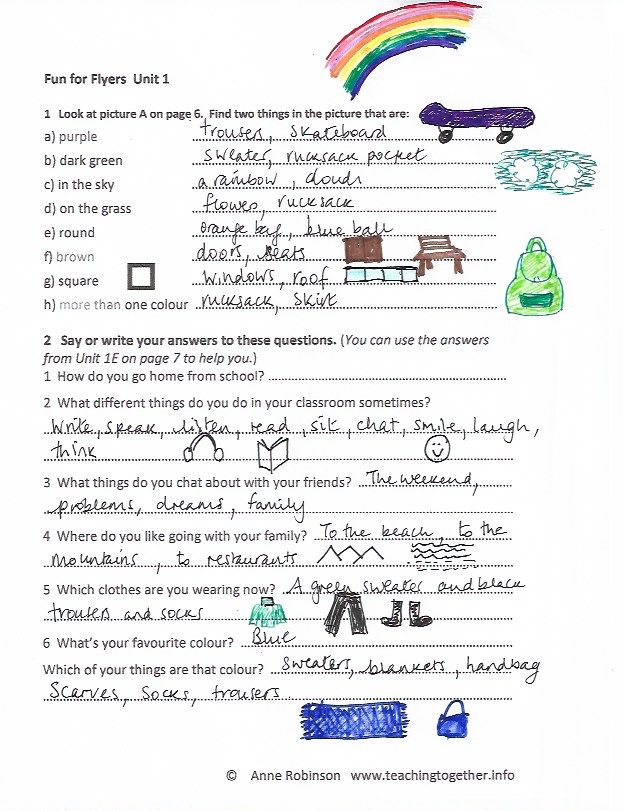 You can download the tasks for units 1-10 here.
And the key to the tasks here.
I hope you'll find these activities useful and share them with your students. Please send me comments and feedback if you do!