Getting the most out of your coursebook – B2
Yesterday, I shared some ideas for getting the most out of your coursebook with a great group of teachers here in Cantabria.  I focussed on B2 level, but many of the ideas would also be useful for other levels.
I'd like to share some of the ideas with more teachers, so I'll use this post to do just that!
B2 adjectives – describing things
I went onto the English Profile website and to the Vocabulary Profile and searched for B2 adjectives for describing things: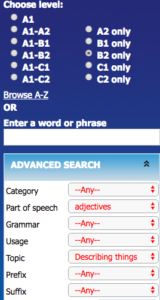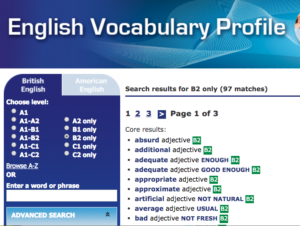 Then, I selected adjectives from the results and asked teachers to  work in pairs and to find photos in their coursebooks which could be described using the different adjectives.  (They will be using Level 6 of Prepare this year, so that's where I asked them to find photos.)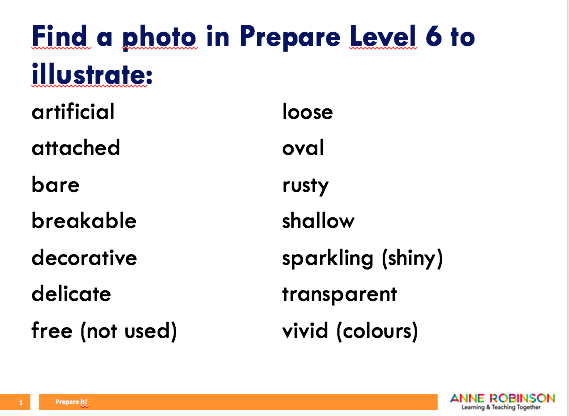 They wrote down the page numbers for the photos.
Next, they told other pairs the page number and which photo on that page (when there was more than one on the page, which there generally are in 'Prepare'.)  The other pairs had to decide which adjective they were thinking of to describe that photo.
B2 adjectives – emotions
You could do the same activity with B2 adjectives for emotions: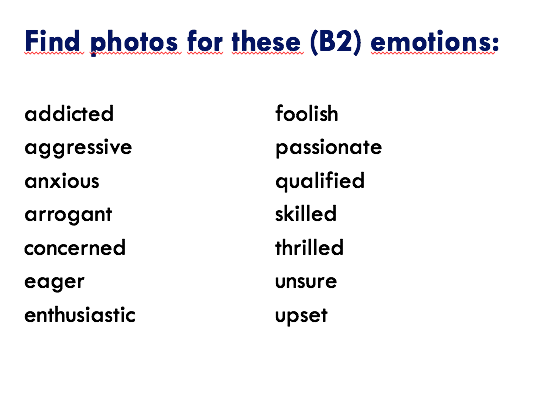 Tagging
I also suggested that we could ask students to 'tag' the photos in their coursebooks as if they were going to upload it to Social Media.
I showed the 10 most popular Instagram tags (according to the internet)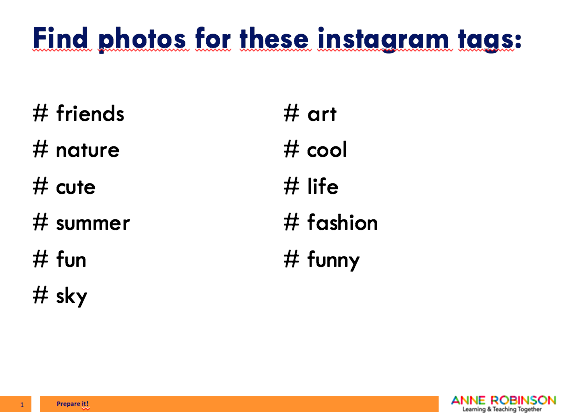 Many of our students share photos on social media every day and are very used to tagging them, so they should engage with this activity.
Other ideas
Students choose their favourite photo in the book and say why.
Students find a photo that they don't like and say why.
Students choose a photo of a person and develop a profile for them (age, occupation, family, hobbies, etc)
All these activities are designed to get more out of a coursebook and also to help students become more familiar with it so that they know where to find things and have a better idea of what they're going to be studying.
In my next post, I'll share some activities for using Fun for Starters, Fun for Movers and Fun for Flyers Student's Books!