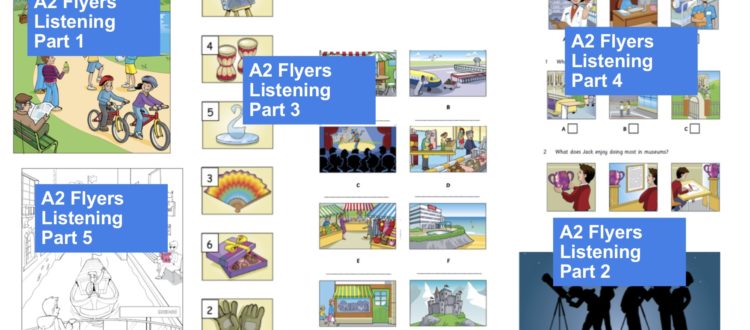 Checking learners' familiarity with an A2 Flyers Listening
In today's post, I'm going to share a useful way to check learners are familiar with the tasks in the A2 Flyers listening paper. The same process could be used for any exam, at any level, to ensure they are familiar with the tasks in the test papers.
Show learners all the pictures from the five parts of the A2 Flyers Listening Paper. There are two sample papers to download from the Cambridge English Language Assessment webpage here.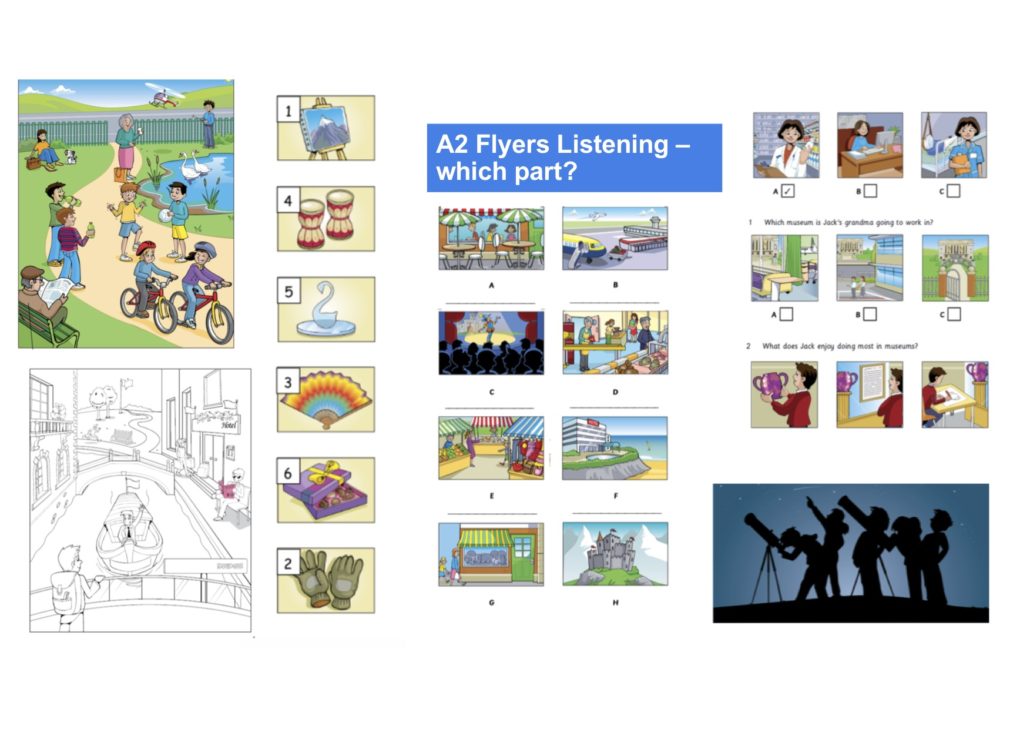 Next, read out the description of each part from the Cambridge Young Learners Handbook. Learners say which picture is for which part.
Part 1
Look at a big picture. Listen and draw lines to match five names to five of the ten people in the picture.
Part 2*
Listen and write words or numbers in gaps.
Part 3
Listen and look at a list of six illustrated names or words and a set of eight pictures.
Part 4
Listen and tick the box under the correct small picture (A, B, C)
Part 5
Listen and colour three things and write two words in a big picture.
*Note that the picture for Part 2 is much less detailed, because it is just there to illustrate the topic.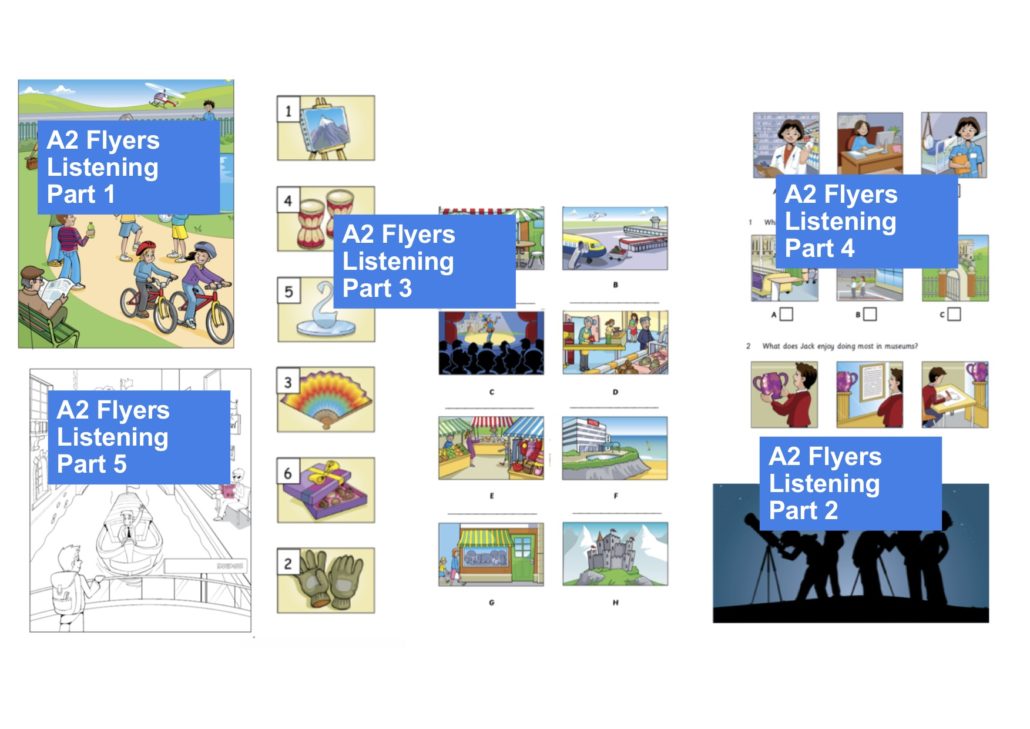 I think this really reinforces the tasks and should make students feel confident and aware of what they have to do.