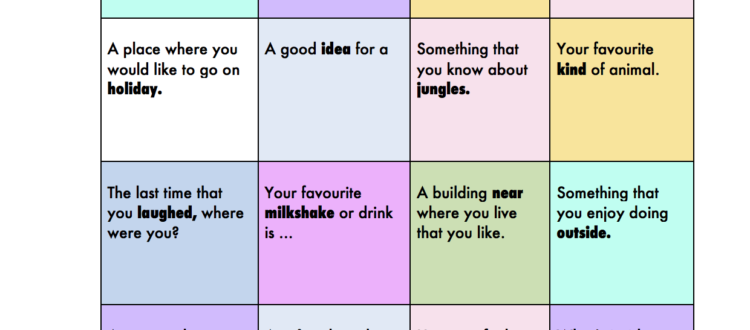 A1 Movers About me choice board
Today, I'm sharing a choice board, as I did yesterday, but this time, it's for A1 Movers.
I've taken words from the A1 Movers wordlist for the letters A-W for learners to think about and answer.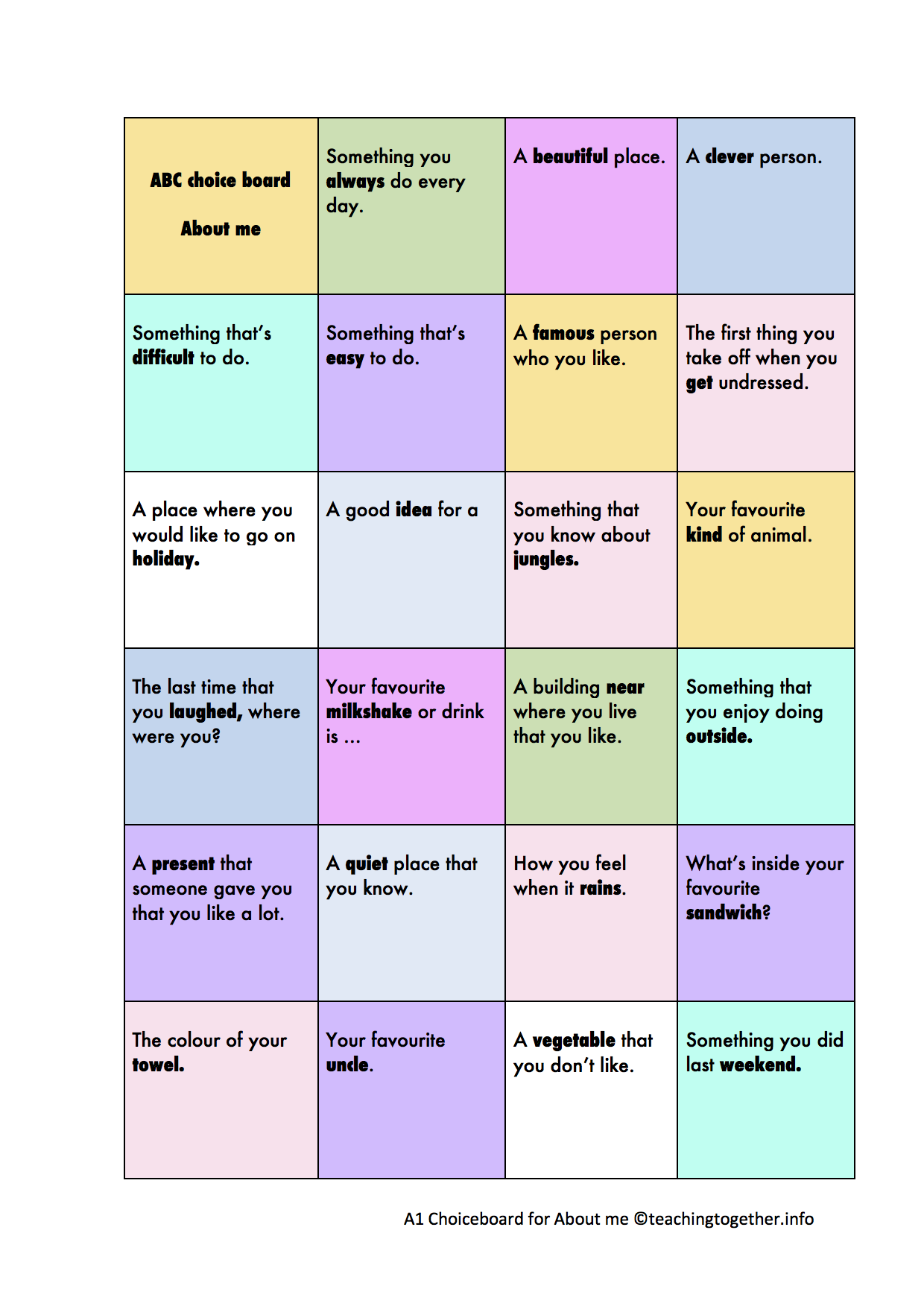 To download a pdf version of this choice board, click here.
If you prefer the black and white versions, click here.
---
I'm repeating the suggestions for using this that I shared in my post yesterday:
1  Either send/show or give it to students (depending on your teaching situation).
2  Ask them each to choose two or three questions to ask you.
3  They ask you the questions.  You answer.
If you can't think of an answer to one or two questions, you answer 'I can't think of an answer to that right now.  I need time to think!'  (*In fact, it would be good to do this so that students can see that they can do this too!)
---
4  Give students time to write their answers in the boxes.
*  If they can't think of an answer immediately, tell them to move on to the next box.  Sometimes, while you are writing an answer to the next question, you think of an answer to the previous one.
---
5
Either:  Put students into pairs/small groups and ask them to discuss their answers.  They can start by comparing which boxes they wrote answers in, then talk about them.  When they are talking, ideas for empty boxes will probably come to mind.
or
2  Students each choose one box for the group to talk about.  Students then share their answers with the group.