Taking a B1 Listening Part 1 question A LOT further
In this post, I'm going to share some activities I created around a B1 Listening Part 1 monologue.
The question I developed into a whole lesson (or more!) comes from the B1 Preliminary for Schools Listening Part 1. You can download the Handbook and the audio from the Cambridge Assessment website.
The original question was:

And here's the tapescript showing candidates hear:

You can see that the correct answer to the question is picture C. The question was: 'Where did the police catch the zebra?' And 'They succeeded in catchiing it when it stopped to eat some grass. after it had 'walked…on down to the river'
---
Rewrite the question for the other pictures
The information for the other two pictures is also heard. But they would answer different questions, like:
Picture A
Which building/place did the zebra walk through? (a shopping centre)
Picture B
Where did drivers see the zebra? (at the side of the road). or: Who saw the zebra first? (surprised motorists)
---
Taking the content further
This is a fun story, and has so much potential for further language work.
Stories like this one, with lots of different people mentioned, are great for this. Ask students to identify all the different people who are mentioned and then change the angle, the focus.
Here are some suggestions:
---
Creating different audio texts
1. Voice message by motorist

2. Man in the shopping centre

3. The police on their walkie talkie
4. A talk by the zoo vets at a local school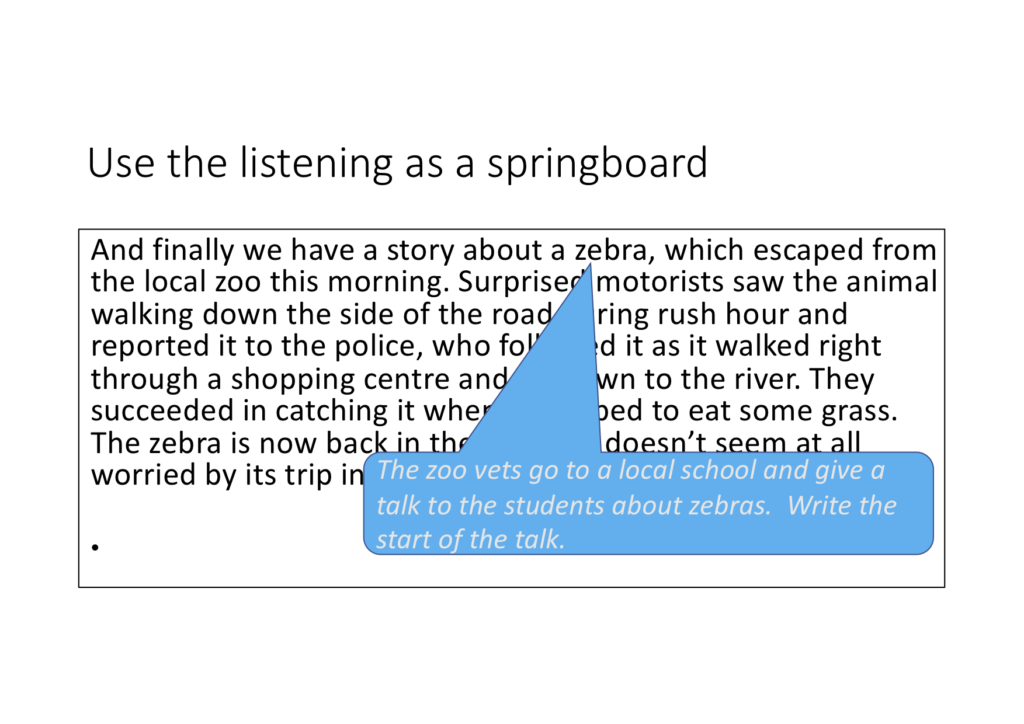 5. The zoo vets talk to the zebra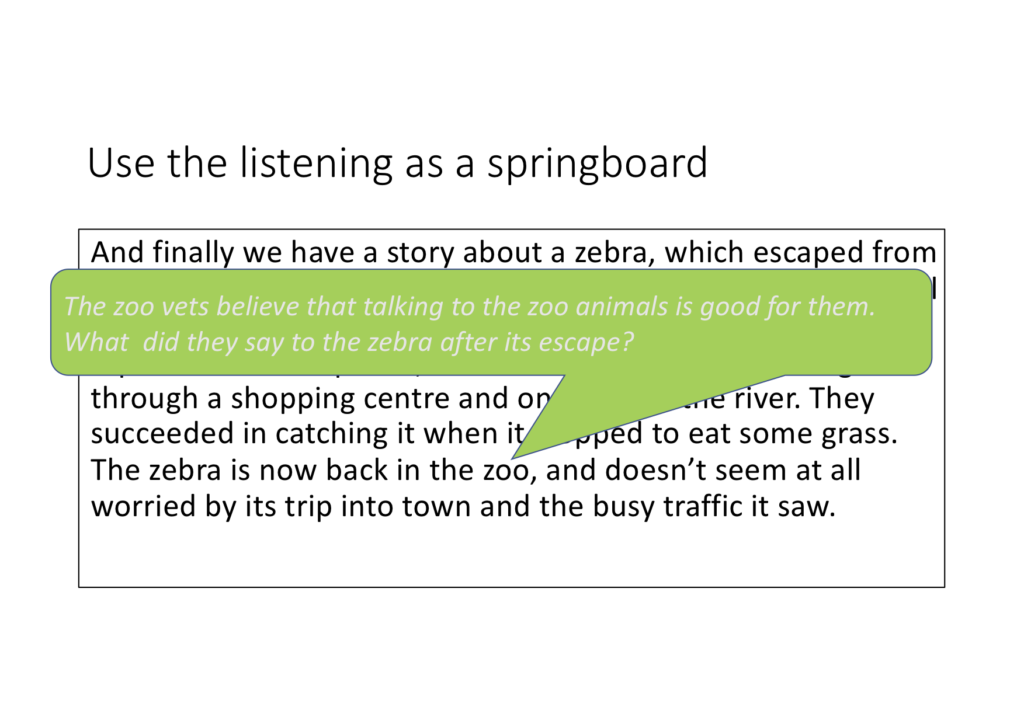 6. Interview with a zoo employee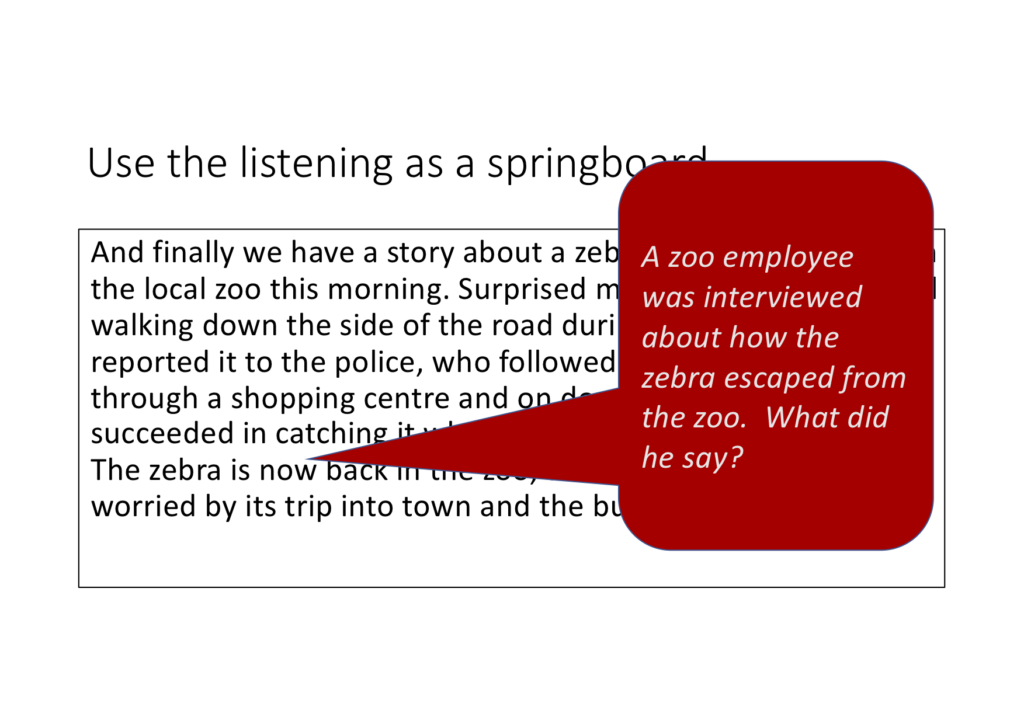 ---
Working on other skills
1. Write hashtags
I love asking students to write hashtags! It really tests their 'summary' skills, identifying the main themes and content. Tell students to write three hashtags for this story.
My suggestions: #ZebraAdventure #AnimalSurprise #ZebraAweWalk
2. Write the headline for the newspaper article
3. Choose photos for the newspaper story and decide which photo should appear with the headline.
Students can decide which of the three picture from the listening task should go with the headline, or they could suggest a new picture – perhaps the zebra escaping from the zoo or happily back at the zoo.
4. Write the newspaper story about how the zebra got back to the zoo.
5. Find out 8 facts about zebras and prepare a presentation.
National Geographic Kids has a very accessible page for this.
As always, I hope you'll find these ideas useful for you and your students. And that they'll inspire you to think of other ways of integrating exam tasks into your lessons.
For other ideas for B1 Preliminary Listening, you could check out these posts:
Engaging in B1 Preliminary Listening Part 1 and About B1 Listening Part 1.