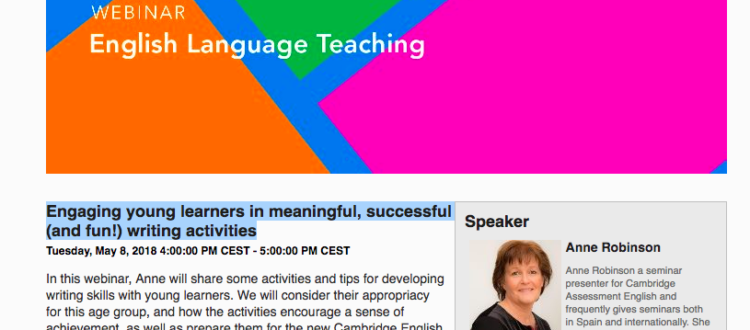 Gearing up for my webinar: Engaging young learners in writing activities
Tomorrow, in my webinar Engaging young learners in meaningful, successful (and fun) writing activities, I'll be connecting with teachers round the world.
I'm really looking forward to this.  My past webinars have been well-received, and as a recording is then posted online, teachers who can't take part in the live session, can watch it afterwards and still hopefully take away some useful ideas.
I've written a couple of posts for the World of Better Learning with some of the ideas I'll be sharing tomorrow.
Here are the links: