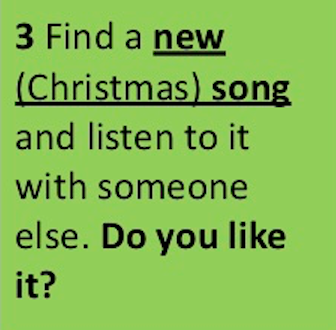 Awesome Advent Calendar Day 3 – Find a new Christmas song
Day 3's challenge from the Awesome Advent Calendar was to find a new Christmas song and listen to it with a friend.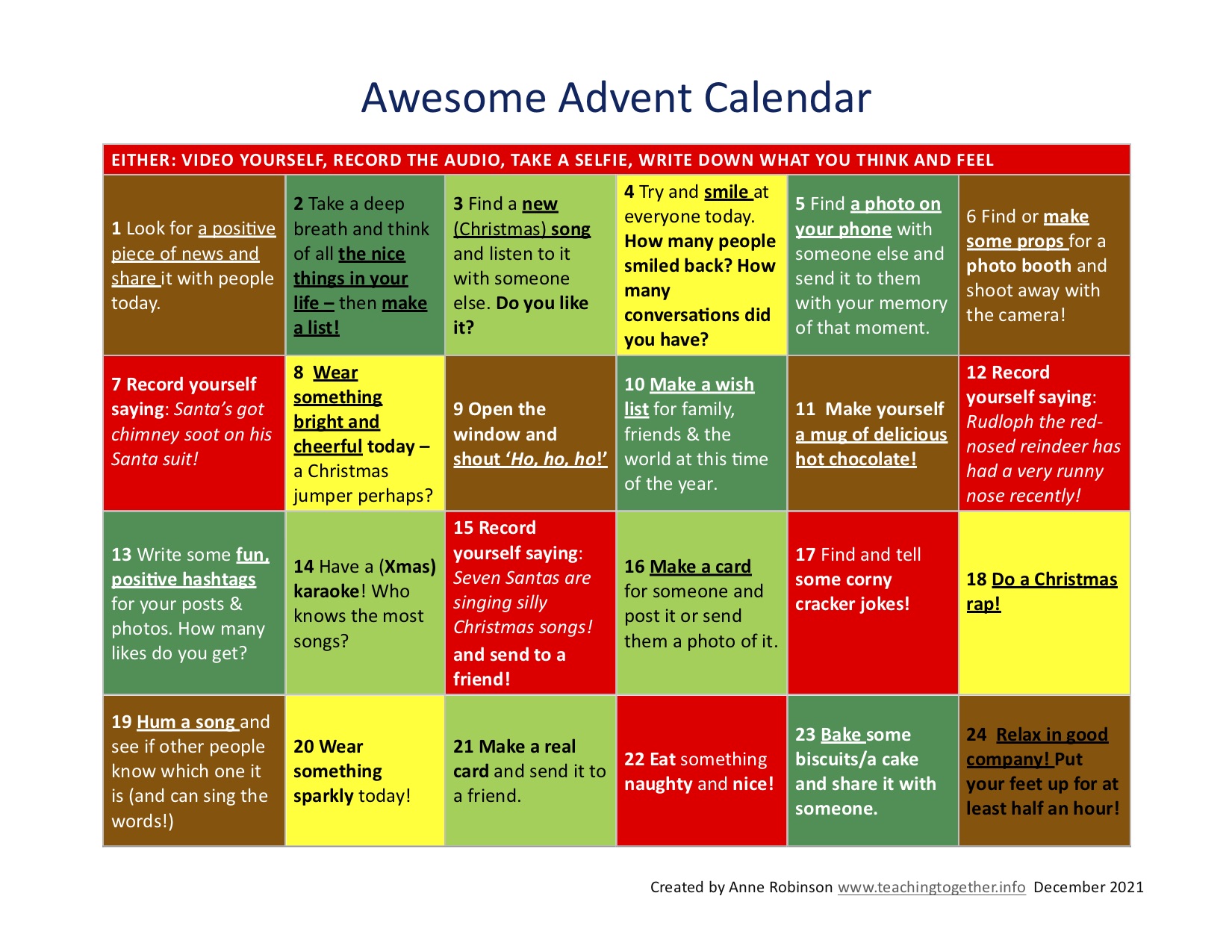 When I was preparing this post, and looked online for a new song, I was delighted to find that today, which is Day Three, a new Christmas song by Ed Sheeran and Elton John was going to be released. What a happy coincidence!
I watched a trailer for the song, which is obviously inspired by that famous scene in 'Love Actually'.
The next day, I watched an interview where Ed Sheeran talks to Jonathan Ross and explains how it came about. I personally found it quite inspiring – 'Tomorrow is not promised' was my takeaway quote from it.
It was also incredible to hear that Ed Sheeran searched for other songs with the title 'Merry Christmas' and did not find a single big hit with that title! Seems incredible, doesn't it?
And today, I went onto YouTube and watched and listened to the song. It has some hilarious scenes in it!
I'd suggest you could either share a list of Christmas things for students to spot, or they could write their own – before and while watching. Give them the controls and they can freeze the picture and write down things they see.
My ABC list:
angels
baubles
chimney
dancing
elves * I couldn't spot any on the video – perhaps students could suggest which scene they could be added to?
fire
glitter
hood
jumper
knitted clothes
lights
mittens
North Pole
ornaments
presents
reindeer
sleigh, Santa, snowman, stockings
tinsel
under the tree
velvet
wreath
Xmas tree
yule logs
Zzzzzzz
You could also play the video without sound and ask students if they think it's a slow or jazzy song, loud or quiet?
Ask students to listen and say what they think of the song – catchy, cringey, dreadful, uplifting? What do you think?
And if you'd like to have a sing-along, then there's already a karaoke version available!
Merry Christmas everyone!