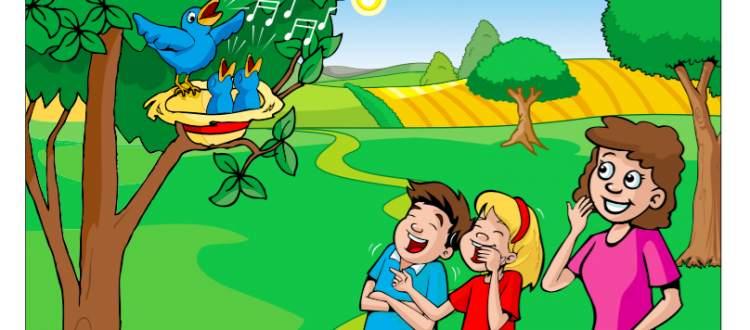 About Pre-A1 Starters Reading and Writing Part 5
What's in this Part of the Starters Reading and Writing Test?
 3 pictures showing a story.
 7 questions about the pictures.  (2 of the questions are examples.)
About the pictures
The three pictures show a story.   Let's look at the pictures in Part 5 from Sample Papers 2.  These are available to download here:
153309-cambridge-english-starters-sample-papers-volume-2.pdf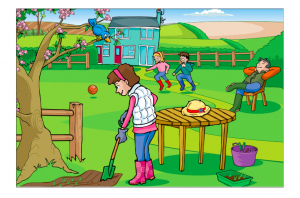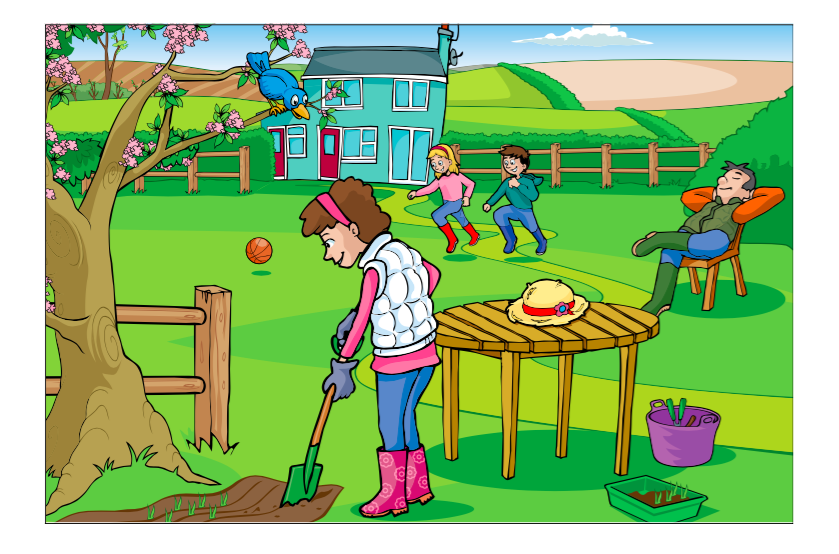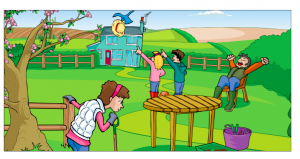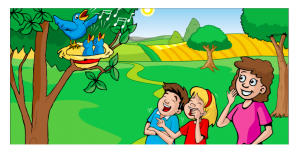 In this story, we can see that there are four people.  They are probably from the same family.
The story focuses on the hat, which starts off on the table in picture 1.
The bird picks the hat up in its mouth and flies away with it in picture 2.
In picture 3, we see that the hat is now a nest, with 2 baby birds and the mother bird living in it.  They are very happy and are singing to the mother and children.
About the questions
There are two example questions and answers.  The word to answer or complete the answer is written on the dotted line.

There are five questions which students have to answer.  There is one question about picture 1:

and two questions about pictures 2 and 3.


In my next post, I'll look at ways to help students do this task.