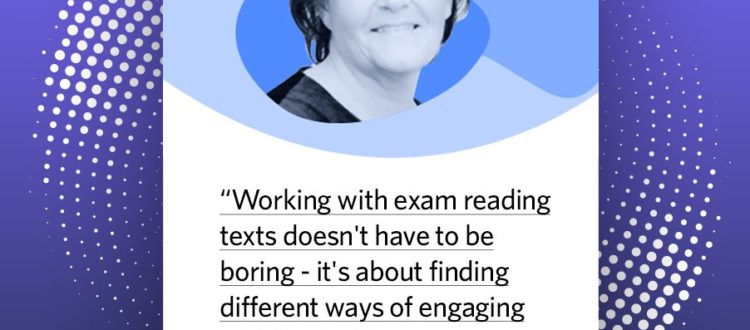 Working with exam reading texts doesn't have to be boring!
Gearing up for my workshop Oh no! An exam reading text! I aim to prove that working with texts often found on reading papers in exams can be used in useful, interesting and imaginative ways.
I've come up with loads of ideas for working on exam texts while preparing this session (some of which I'll share on this website very soon).
With only 50 minutes for my workshop, I'm currently selecting what I can and can't include because of time.
I'll start writing some posts this week to share some of the ideas.
Watch this space!