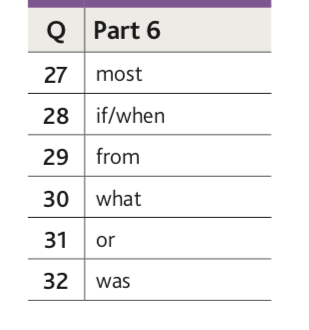 About Cambridge B1 Preliminary Reading Part 6
In Part 6 of the Cambridge B1 Preliminary (and Preliminary for Schools) Reading paper, candidates have to read a short text of between 120 and 150 words. There are six gaps which they have to complete with one word.
Let's take a look at the sample B1 Preliminary for Schools Part 6. You can download these sample papers here.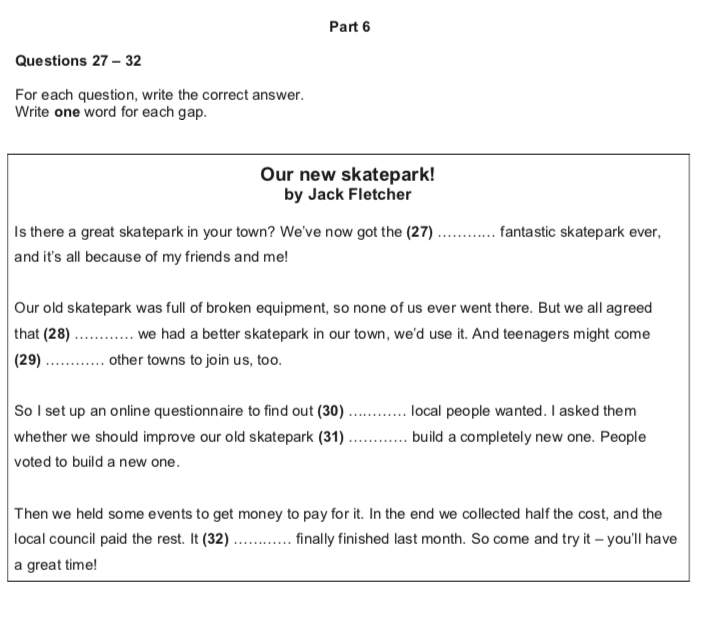 About the text
This text could be a blog post. It has a title and the name of the author.
You might also find an email or another text such as a review.
Texts are usually written in the first person.
About the gaps
The gaps in the text are usually grammatical words. These include auxiliary verbs, phrasal verbs, conjunctions, prepositions, relative pronouns, personal pronouns and adjectives and comparatives and superlatives.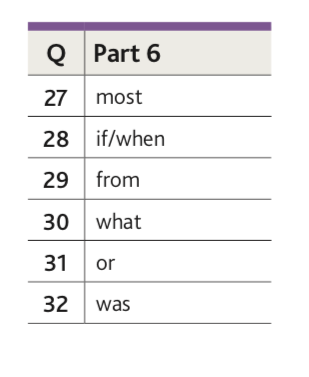 There may be more than one correct answer. For 28, both if and when would be possible. Students should only write one word for their answer, though.
In the Paper-based exam, candidates' answers must be written in pencil on the separate answer sheet. I always recommend writing the word into the gap in the text, because it helps to see the word in context and check it fits.
In the Computer-based exam, you type in the words and they appear in the gaps. They are automatically saved.