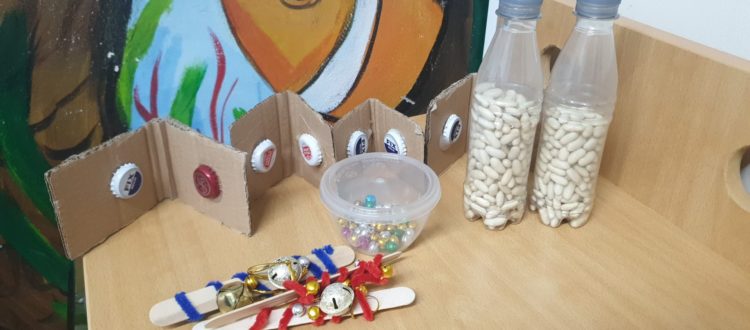 Liven up your classes with homemade instruments!
I had fun creating some homemade instruments for my webinar – Let songs and rhythm spark imagination and learning online!
I had some ready-made instruments from things I have in the house.  (I often hang onto things that I can see that I might be able to re-use!)
---
And then, I created some more instruments by putting objects and food inside different containers.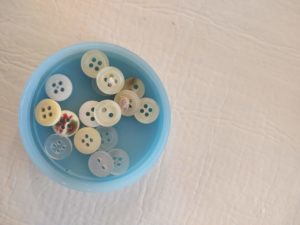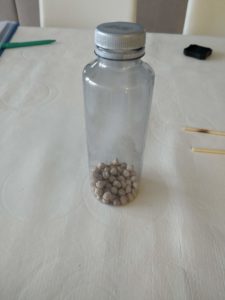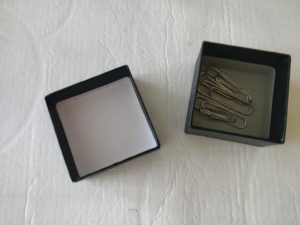 ---
I used these in my webinar to liven up the songs and the teachers who connected live seemed to enjoy my performance and ideas!
---
Georgia Pieri kindly agreed to my sharing photos of her musical instruments.  Aren't they brilliant?  I've been wondering for a while about how to re-use bottle caps!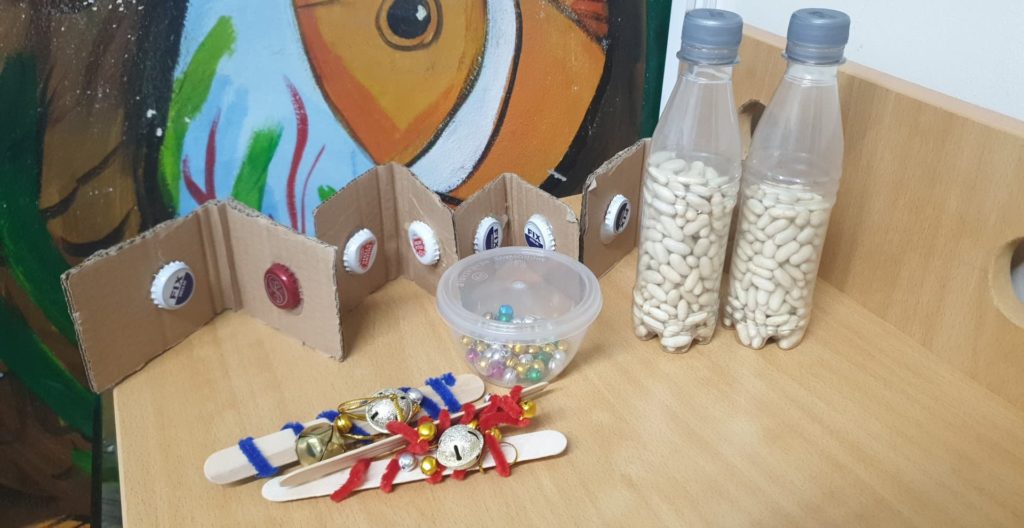 Recycling rules!
---
I'd love to hear from you if you have more ideas for home-made musical instruments!