Encouraging students to 'wonder' – even with exam reading texts!
Just because we're doing an exam reading task with students, doesn't mean that they have to stop 'wondering' and using their imagination. Curiosity is a natural instinct, and is essential for learning. Without it, perhpas students won't explore on their own or even be motivated to learn.
I took a B1 Preliminary Reading Part 4 text (from the 2020 B1 Preliminary Handbook, available here) and added some 'I wonder' questions to start the ball rolling.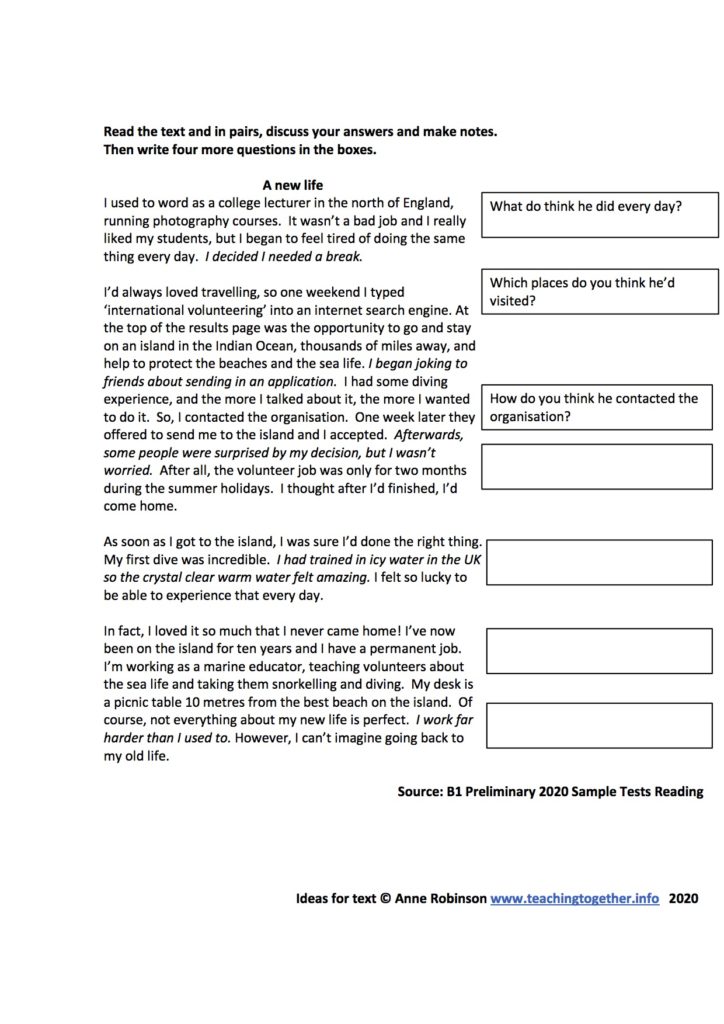 The way I'd use this:
1 Ask students to read the whole text.
2 Students discuss their answers to the three questions.
3 Students write 'I wonder' questions for the other four boxes. (They can do this individually or in pairs.)
4 Students ask each other their questions and discuss their impressions and opinions.
There are so many things we can do with a text, and we definitely shouldn't just do an exam task and move on!