More creative question activities – Colours
In today's post, I'm going to share two activities based around colours.
Both are in pdf documents, which you should be able to download.
Colour questions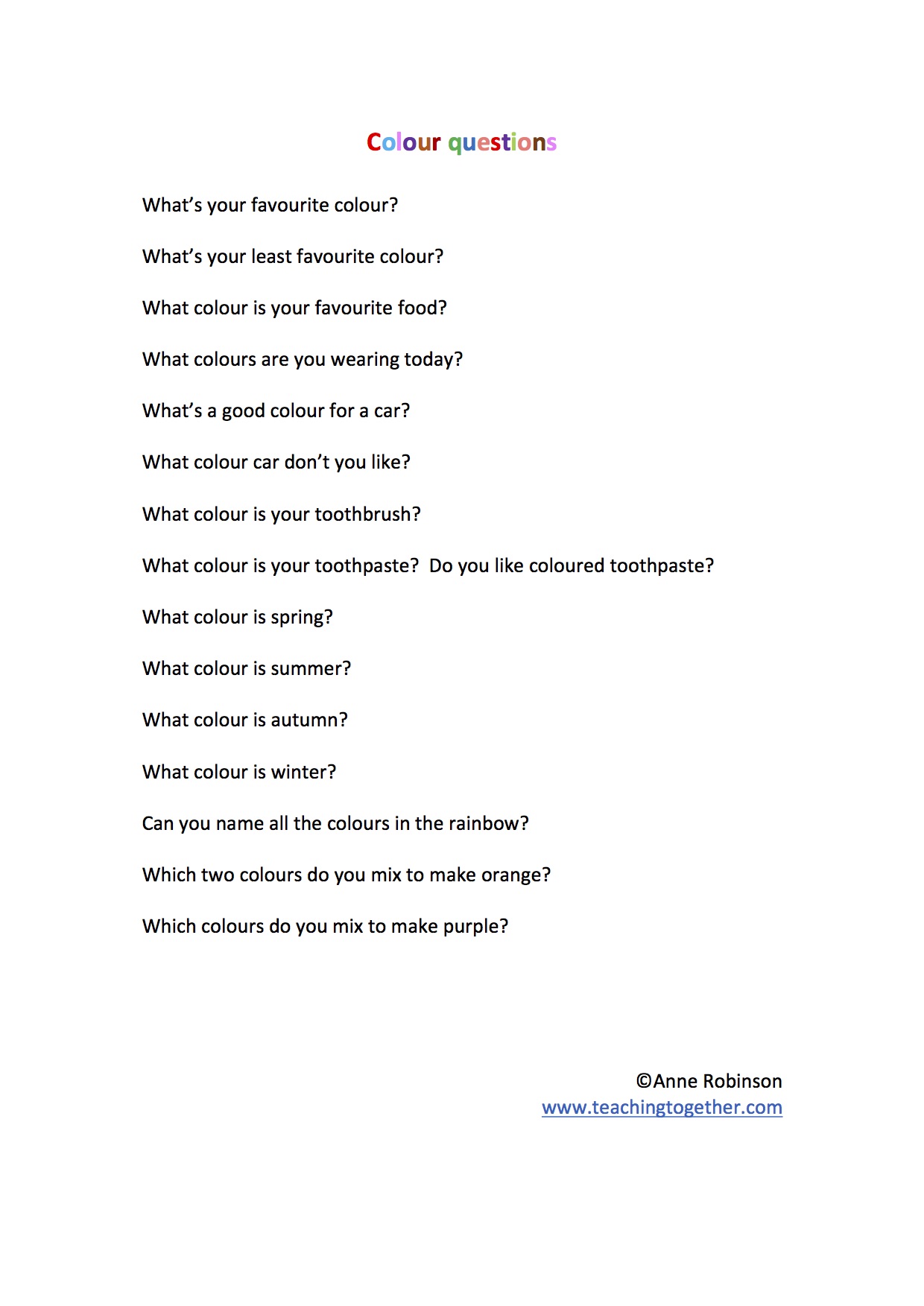 Below are some suggestions for using these questions.  The  suggested activities include 'rehearsal' time, something I've written about in another post:  Wait time.
---
Suggestions for using Colour questions in class:
 1   Show students the questions.  They each choose one to answer.  In smaller classes, ask one student to say their answer to the question they chose to the person next to/behind them.  That student then turns and says the answer to their chosen question to the next person.  Continue till all the students have said their answer to another student in the class.
At the end, ask them if they heard any of the colours more than once (they probably will have).  Ask them which question(s) these popular answers could have been answers to.
2   Students choose another question.  This time, on the count of 3, get them to all say their answer to that question at the same time.  Practise this several times, using different prompts for everyone to say their answer.
3   The whole class (individually) reads each question and says their answer.
4   Students move and make groups of people who like the same colour.
In that group, they ask each other the other questions until 'winter' and see how many other colour preferences they share.
---
World colour popularity
In the next activity, taken from Fun for Starters Edition 3 Student's Book page 13 (Cambridge University Press), students discuss which colour is the most popular colour in the world for a car, shoes, sports shoes, a bike and ice cream.

Source:  Fun for Starters Student's Book Third Edition page 13
Revenge questions
I don't know if you've ever heard of Revenge Questions.  I came across them years ago in Once upon a Time, a wonderful book full of inspiring activities by John Morgan and Mario Rinvolucri.
Now, I don't have their book in front of me, so I'm not sure how much I've modified their original idea, but I've had great fun over the years thinking up Revenge questions and brainstorming them with colleagues.
Here, the Revenge Questions are again based around the topic of colours.  As you can see, the questions are for adults rather than for children!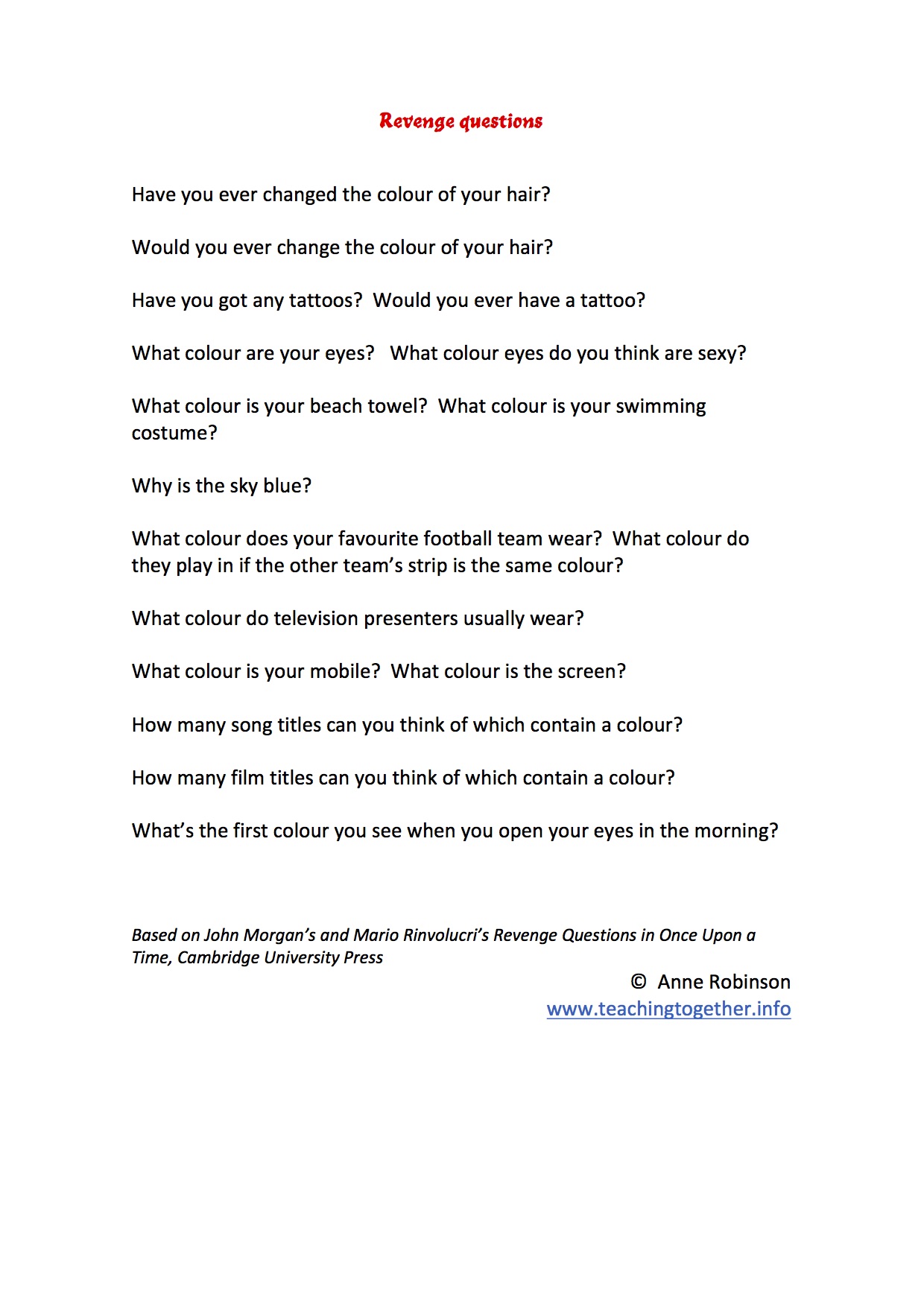 This time, the idea is for each student to choose a different person in the class to answer each question, or for students to think of different people that they know that they could ask the questions.
The next stage would be for them to interview the chosen people and share the answers they gave.