Cambridge English: Preliminary Writing task: Padlet prompt
Today, I'm sharing a very quick activity to generate ideas and content for a Cambridge English: Preliminary writing task.
I'm trying to try out new webtools at the moment.
I've used Padlet before.  This time, I thought I'd use it to share suggestions for content for a Cambridge English: Preliminary Part 6.
The question is: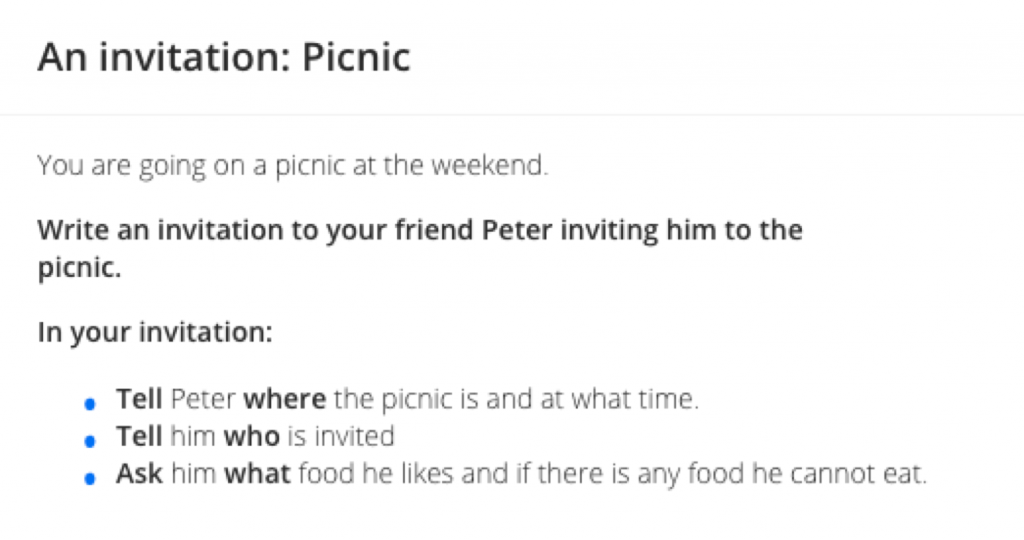 So, what I decided to do was create a box for students to select from to write their answers.
The idea would be that they would choose one option from each box to create their answer.
For example:
Hello Peter
I'm writing to invite you to a picnic I'm having on my birthday, July 16th.
Come to the lake for lunch.  All my hockey team will be there too.
My dad is going to make one of his fantastic potato salads!  We'll have some chicken sandwiches and snacks too. Can you eat all of those foods?
I hope you can come!
Anne
Of course, this activity would work even better if you got your students to create the padlet and think of possible options themselves!
For me, it was just a wish to try out the webtool.