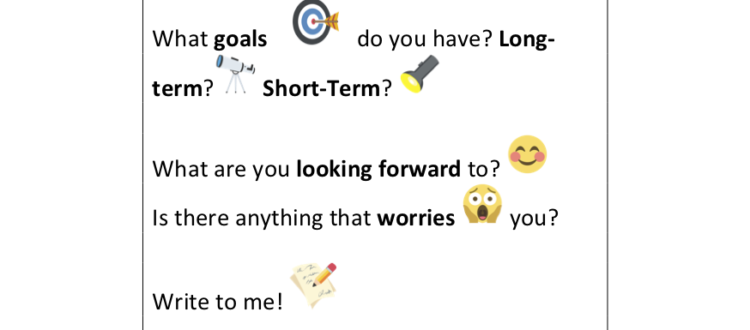 Beginning a new school year
Today, I'm speaking for Cambridge University Press and Cambridge Assessment English at a conference for Ukraine, the Back to School conference.
To start off my first session, I'm going to show teachers a letter and give them time to read it.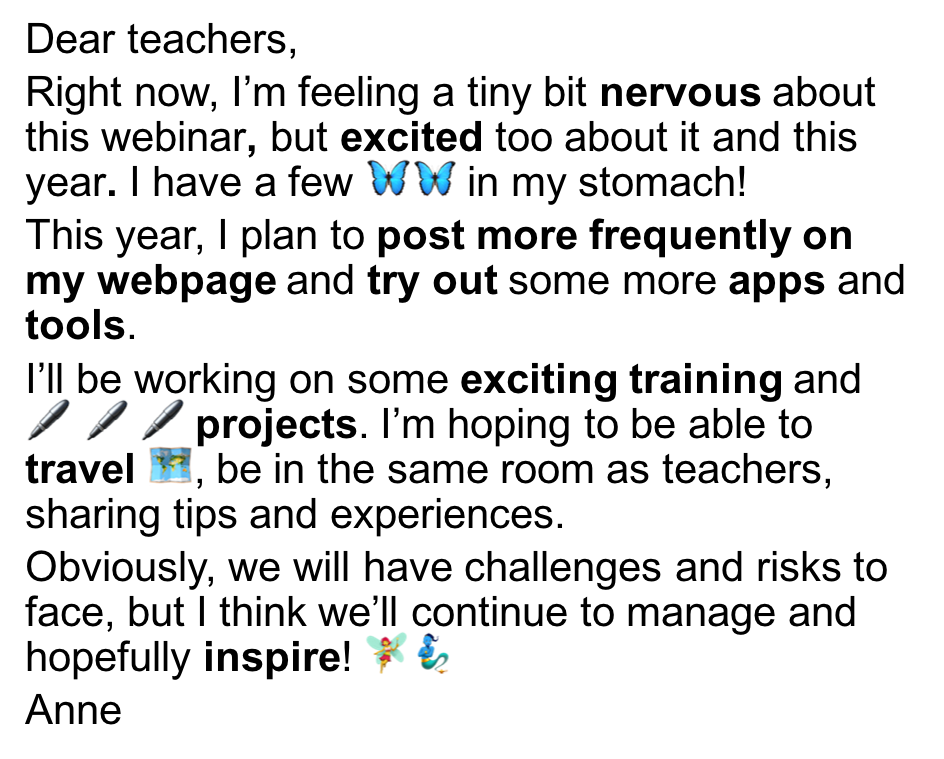 Then, I'm going to invite them to write back to me and tell me how they are feeling.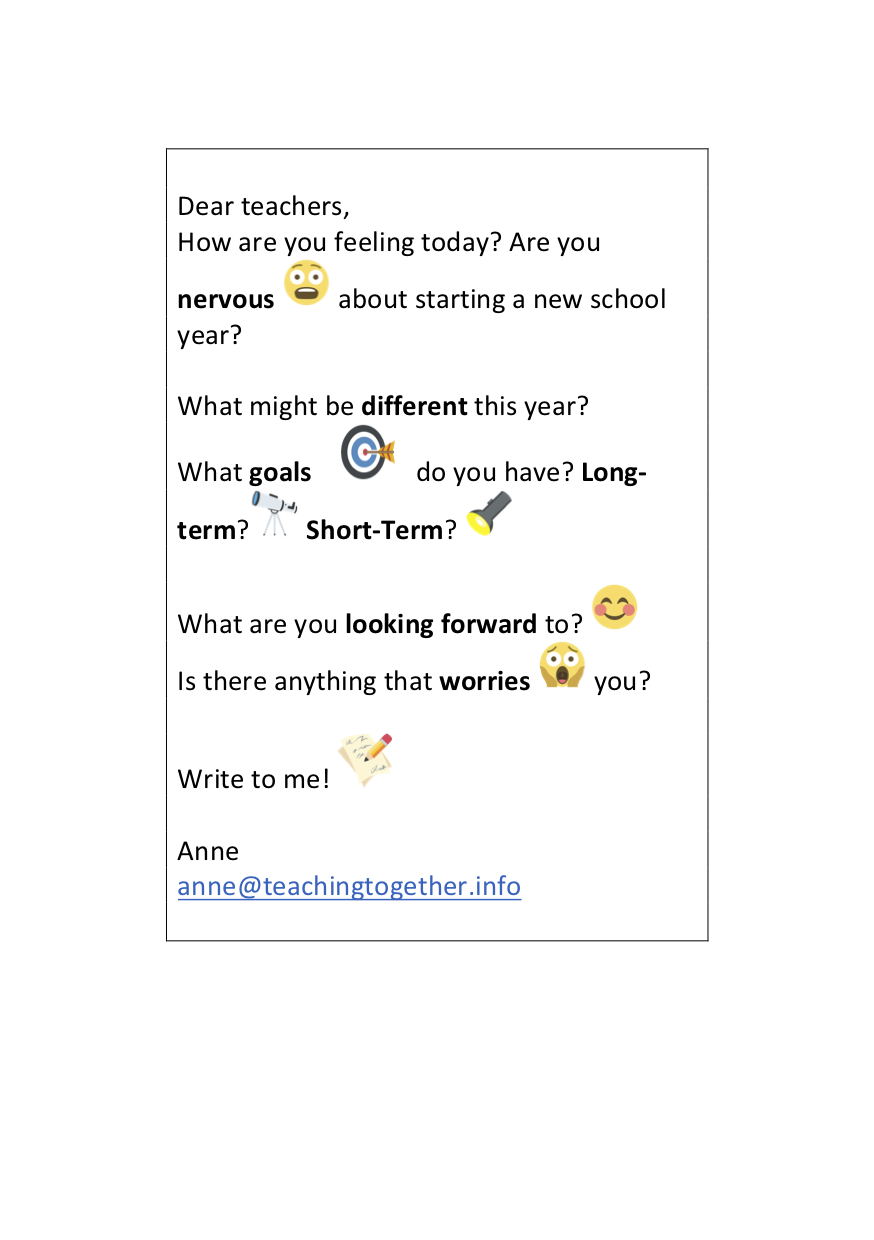 Do you ever do this with your students? I do and I find it's extremely useful for several reasons:
It shows I care.
It gives them time to reflect at the beginning of the year.
I get a piece of writing from them and see how good they are at writing, organising their thoughts.
I find out things about them – and can help them achieve their goals, share their enjoyment and excitement and help them deal with things that might worry them.
Of course, I also write back to the students!
If you'd like to write to me and tell me about your hopes, worries, feels, and excitement, I'd love to hear from you!
Have a great year!
Anne