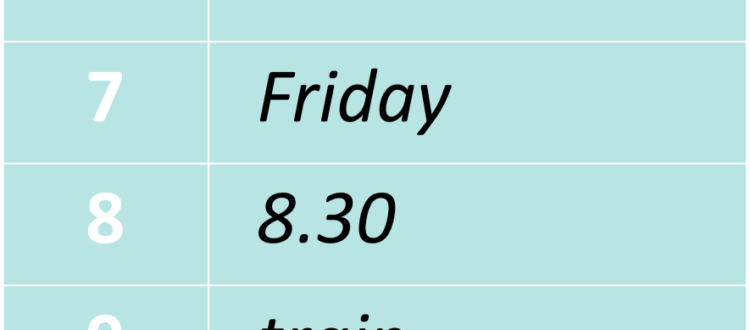 Engaging with A2 Key (for Schools) Listening Part 2
Today, I'm sharing some ideas for engaging with A2 Key Listening Part 2.  It follows on from the post where I shared some insights and tips About A2 Key (for Schools) Listening Part 2.
Let's look at the task again, from the A2 Key for Schools Handbook, available here: https://www.cambridgeenglish.org/teaching-english/resources-for-teachers/.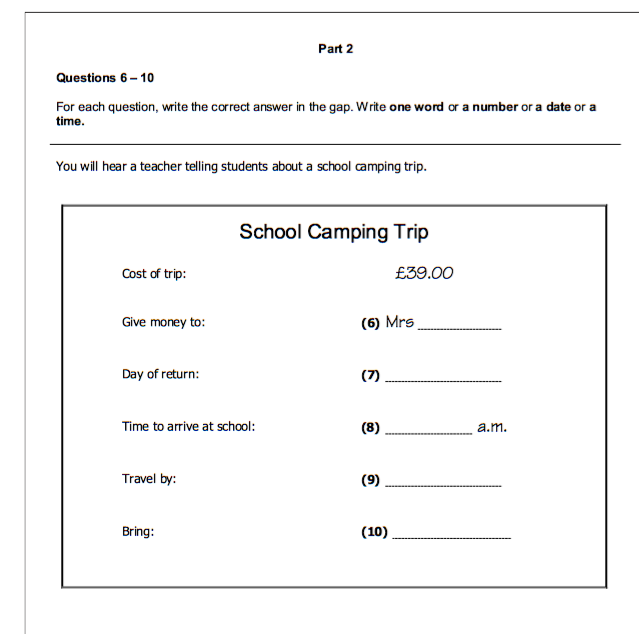 ---
Most of the answers are easy to predict – or at least, what kind of word is likely to be the answer.
6   A surname.  This might be an easy word from the A2 Key word list, like Brown or Rivers.  Or, it might well be spelled out on the audio.
7  A day of the week   Students at this level should know the seven days.
8   A time
9   A means of transport
10   A thing or perhaps some food.
---
So, let's play Bingo!
For each number, students write the word or number that they think might be the correct answer.  *(See my post About A2 Key for Schools Listening Part 2 for some comments on using logic for this.)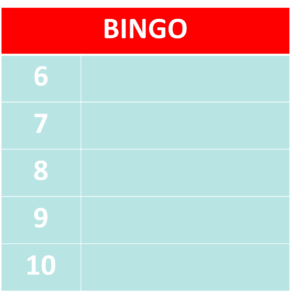 Here are my guesses!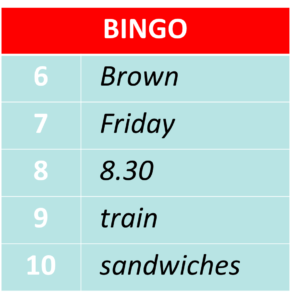 ---
Then, students listen to see how many matches they guessed!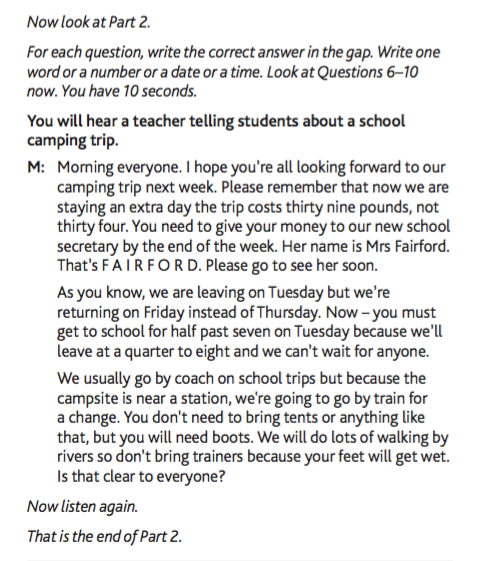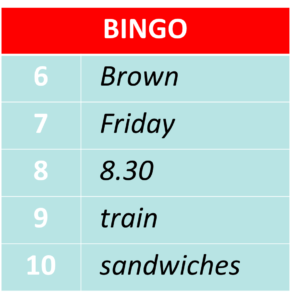 You can see that I guessed two of the words – 7 Friday and 9 train.
The bingo winner is the person who guessed the most answers.
---
Some of the 'bingo words' may well be the distractors in the audio. Why not add to the original task to focus on the distractors?
e.g.
Give money to (6) Mrs Fairford, the school ………………………. .
Day of return is now (7) Friday, not …………………………….. .
Time to arrive at school is (8) 7.30 a.m., leaving school at ……………………………….. .
Travel by (9) train, not ………………………
Bring (10) boots, not …………………………………………..
Key: (6) secretary; (7) Thursday; (8) 8.45; (9) coach; (10) trainers.
As always, I hope these ideas and activities will help you and your students to understand this type of listening task and, of course, with your exam preparation.