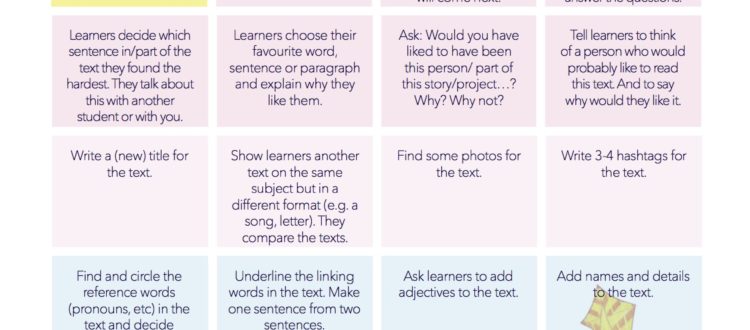 Choiceboard with multiple ideas for reading texts
Yesterday, I was very excited to read a message. It was to say that the choiceboard that I wrote with lots of ideas for reading had been published by Cambridge University Press ELT Ukraine. It looks great!
You can download it here: Reading Choiceboard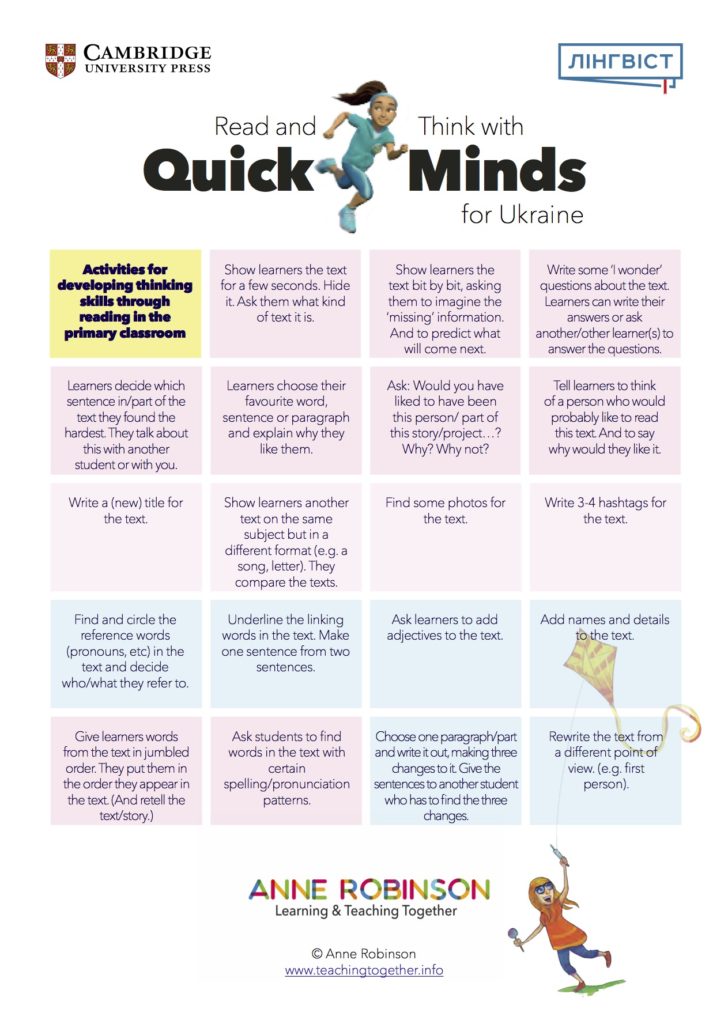 It's been published along with some ideas for working with Quick Minds.
I wrote the choiceboard to share at the end of the webinar I gave for Cambridge University Press ELT Ukraine at the end of April. The recording of the webinar is available here (on the Cambridge University Press ELT Ukraine Facebook page) Webinar recording: Developing thinking skills through reading in the Primary classroom