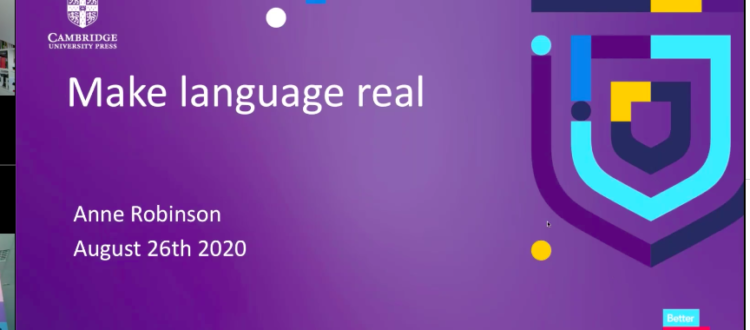 Webinar recording: Make language real
If you follow this link, you can watch and listen to the webinar: Make language real.
I gave the webinar on August 26th for Cambridge University Press ELT Ukraine.
I wanted to share ideas for bringing the language in coursebooks, on courses, from classes to life – making it real and relevant to our students, especially teenagers. I've written some posts to share the ideas I worked on in the webinar. Making grammar real. Making vocabulary real. Finding out more. Interacting with A2 Key Speaking Part 2.
To watch the webinar, click on the picture below. My 'bit' starts 15 minutes into the webinar!